Ivy Tech Community College officially launches its first state-of-the-art campaign today – a $ 285 million "in-in-tech" effort, raising 12 12 million from Ivy Tech Terre House.
All domestically raised dollars will remain in the local communities. All dollars collected by Ivy Tech Terre House will serve residents of Vigo, Clay, Park, Nam Tham, Sullivan and Vermillion County.
The campaign is the largest charitable effort in the history of the college and its history.
"The mission of Ivy Tech Terre House in West Central Indiana is to increase the educational opportunities in our community to prepare graduates for the most desirable fields in Indiana," said Lean Annex, Ivy Tech Terre House Chancellor. When 85 percent of Ivy Tech Terre House graduates remain in the Wabash Valley after graduation, our investment in education will create a strong future for our communities in our community.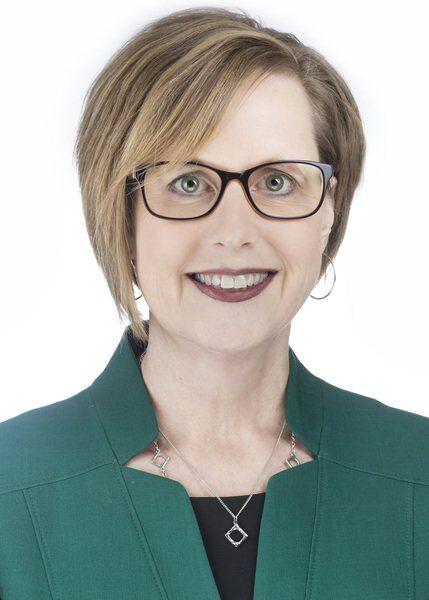 Seven Tech Campaign priorities for Ivy Tech Territory are student-centered and focused on the future of the Wabash Valley communities. Those campaign priorities are as follows.
• K-14 Road Support: To support students and grow the economy, the college must create on-site college communication coaches who can explain the two-credit and dual enrollment programs and processes and opportunities from high school to Ivy Tech.
• Mental Health – From daily stress management to family situations to PTSD, students often need a lot of support during their studies.
• Sustainable Support: To be manpower-ready and competitive, students must participate in outdoor events, learn from top teachers, and train on current, used technologies – especially in high-tech programs.
• Laptops for Students – Intends to provide eligible students with Ivy Tech Laptops or tablets and data planning to ensure equal access to online instruction and information.
• Student Success Initiative – To help students stay on the right track, the college wants to create a program that measures their achievements, recognizes them positively, and strengthens their commitment to graduation.
• Campus Improvements – Many industries today need multi-sectoral collaboration. Students will not be able to access that because the current configuration prohibits shared laboratory and learning environments. This fragmented experience affects student services.
• Strengthen Scholarship Program – Improving the existing scholarship program will expand to support new demographic structures and critical workplaces.
The Ivy Tech Terre House campaign is led by co-chairs Steve and Lori Danielsonson. Campaign committee members include Alpa Patel, Rick Burger, Eileen Prose, Fred Ruby, Greg Harbison, Luke Terry, Pat Ralston, Steve Finzel, TJ Warren and Vicky Wallace.
"Supporting Ivy Tech is an easy decision for us, because Ivy Tech has a positive impact on our community and the lives of many students and families," said Steve Danielson. "25-30% of high school students have no plans after high school. Our workforce is in dire need of these young adults, and Ivy Tech will help pave the way for students to pursue careers and further education.
Ivy Tech graduates will not only fill the local workforce, but will also fill classrooms at Indiana State University, St. Mary's of Woods College and the Rose-Hulman Institute of Technology as they continue their studies.
"In addition to the positive community impact, we find it easy and critical to support Ivy Tech," said Lori Danielsen. "Sean Penderigraph, a first-generation college student, said something to me when I thought about his recent trip to Ivy Tech and the impact of Ivy Tech. 'Ivy Tech invited me to succeed,' Shawn said. Inviting students to succeed, showing them and supporting every step of the way is the impact Ivy Tech can have on our community – through every student's life.
Recent Economic Impact Report:
One of the 53 jobs in the region is supported by Ivy Tech and its students, the report said. In addition, the average IP Tech graduate earns an annual income of $ 10,100 than a person with a high school diploma or equivalent in Indiana.
The average annual return on student investment in Ivy Tech is 18.5%. In addition to its economic impact, Ivy Tech has a significant impact on students' lives.
Ivy Tech will complete its 60th year at Ivy Tech in 2023. Learn more at InvestINIvytech.org.
.